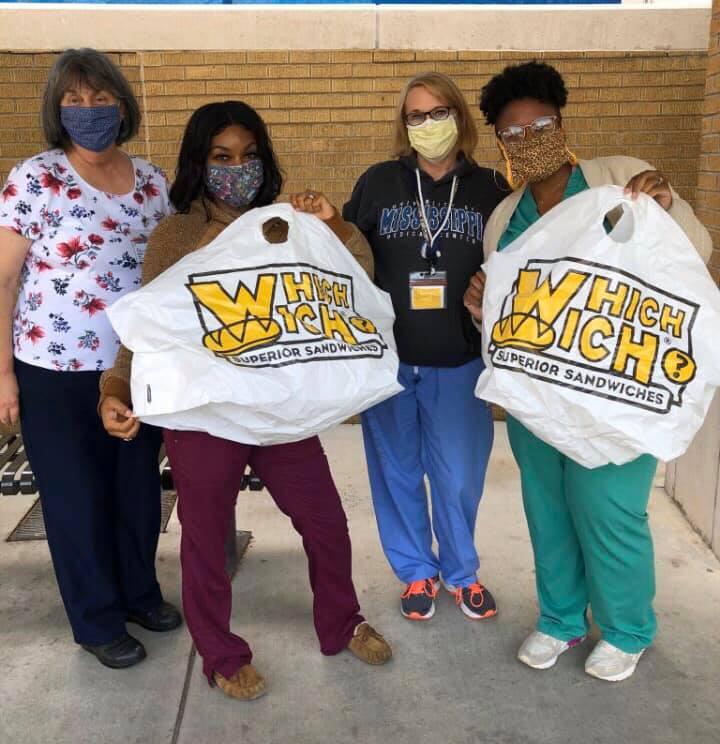 Thank you to IPS client Mike McIntyre of Which Wich in Flowood for delivering the boxed lunches IPS purchased for the medical staff in the Covid 19 Acute Respiratory Unit at UMMC today.
Thanks also to our many clients who made this possible through their referrals. Every time we receive a request for quotes on insurance from someone who has been referred to us by a client, IPS donates $10 to a group that benefits our community.
Thanks to our clients, IPS has donated thousands of dollars to groups such as Junior Auxiliary of Rankin County, JDRF of Mississippi, Make A Wish MS, Joni and Friends, and Rescue Revolution. And thanks to our clients' referrals, we are proud to provide lunch every Tuesday for the next month for our front line heroes in this crisis.
Thank you all!